Introducing a radically different approach to chassis dynamometer testing.... The Dynapack! - the only unique and technically sophisticated dyno available today in a market that is crowded with cookie-cutter designs. We have SOLVED the problem of tire slippage and the inconsistencies of the tire to roller interface - while our competitors try to pretend that these problems don't exist. If you've operated a roller dyno, you know better. We've started with a clean sheet to design a dyno that truly performs and exceeds customer expectations. Why settle for a "standard" dyno when you can have so much more.
The Dynapack is a true load-brake dyno - just like the best engine dynos. We directly measure the work being performed, while others just estimate it. Since we have real hydraulic load brakes, we allow you to perform tests that simple inertia-dynos are incapable of. You can now have unprecedented control over the vehicle with a degree of resolution and precision that has to be seen to be believed. The modular design of the Dynapack also means it is portable and can be stored out of the way when not in use.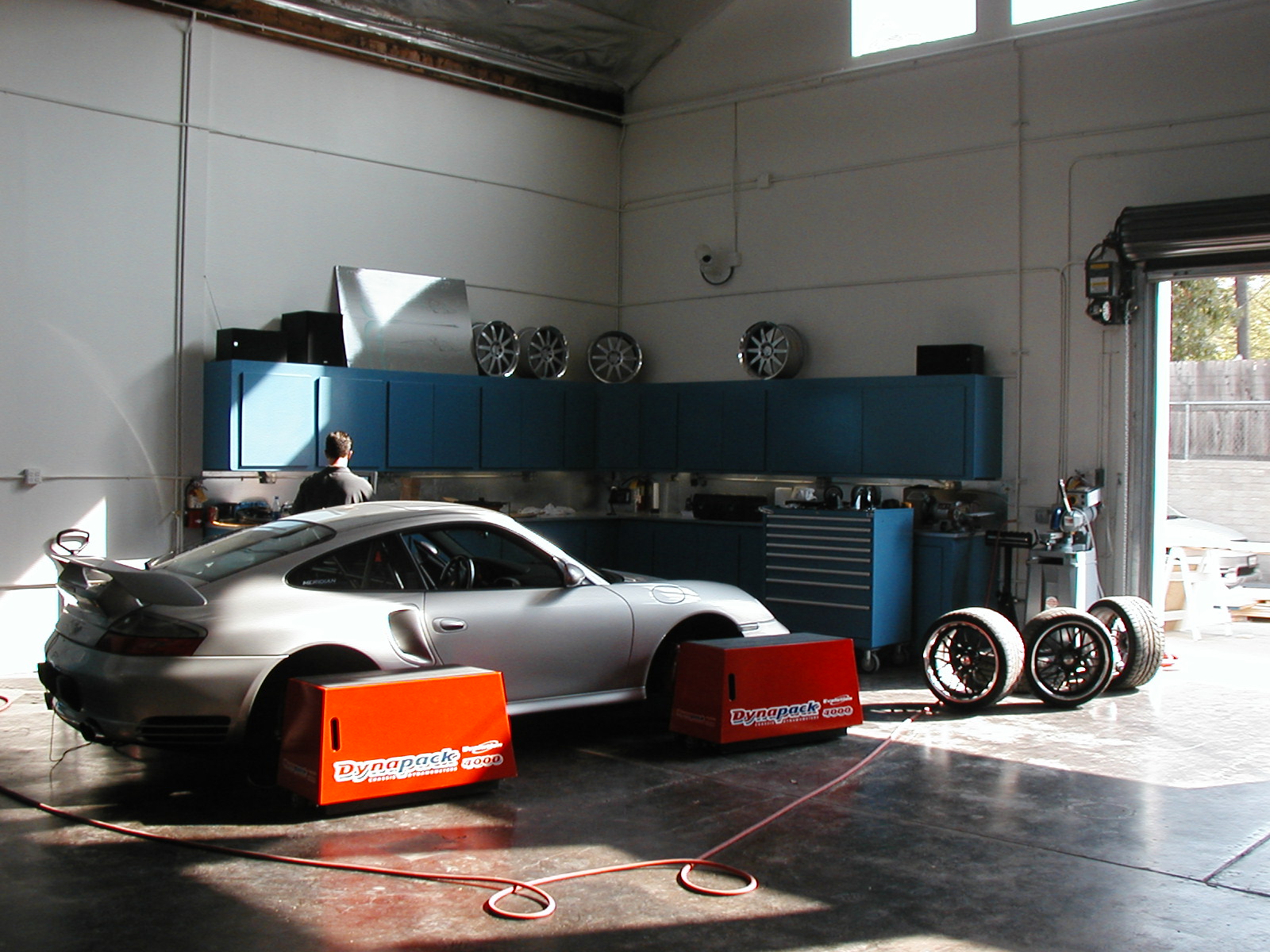 The Dynapack system is available in two or four-wheel drive models. With our four-wheel systems, you can now tune those Porsche, Audi, and Subaru vehicles that you used to have to turn away - opening up entirely new markets of income and giving YOU an advantage over your competitors. Dynapack engineers refuse to let conventional thinking dictate our product design. We work hard to make sure that our chassis dyno is the best in the world - and it keeps getting better. "State of the art" is an over-used term, but if you are looking for a dyno that really is on the leading edge of technology, it has to be a Dynapack. Everything else is just "standard" - Dynapack has set a NEW standard!
For detailed technical information, go to the

page.